Huawei Watch Fit helps young people exercise health and express their personalities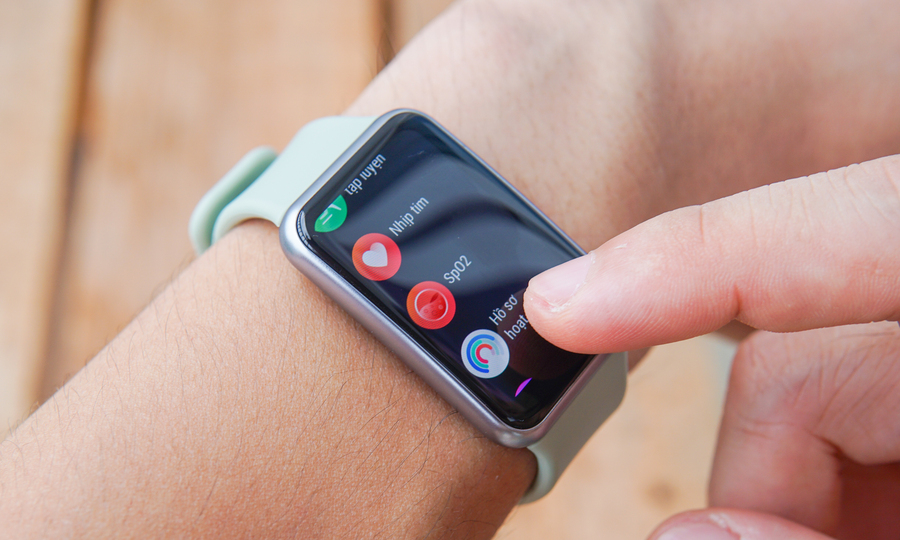 Not only accompanying young people in the process of building healthy habits to improve fitness, the Huawei Watch Fit is also an accessory to enhance style. The trend of healthy and beautiful life is a topic that is actively discussed on social networking sites and responded by many young people. Not stopping at dieting, a healthy lifestyle is also built from habits like exercising every day.
In order to increase convenience for young people who love to move, the Huawei Watch Fit is designed as compact and slender as a bracelet. Weighing in at 21 g and 34 g with the strap attached, the Huawei Watch Fit feels light and comfortable to the wrist. Users can wear anytime, anywhere, even when carrying, moving a lot without fear of entanglement.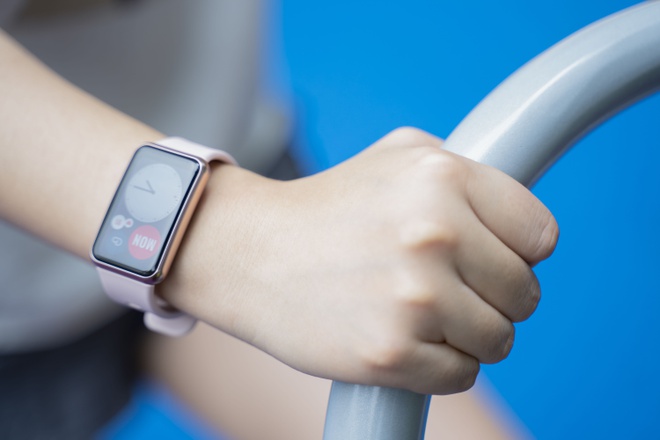 In addition, the Huawei Watch Fit features a 1.64-inch Amoled premium display with a 70 percent display ratio. Young people freely express their personality with 130 different backgrounds and 6 different clock faces. Users can also set wallpapers for Huawei Watch Fit to be beautiful selfies.
From basic workouts to intuitive one-to-one professional fitness workouts with a virtual trainer. You can do it anywhere, anytime without needing a smartphone or other device.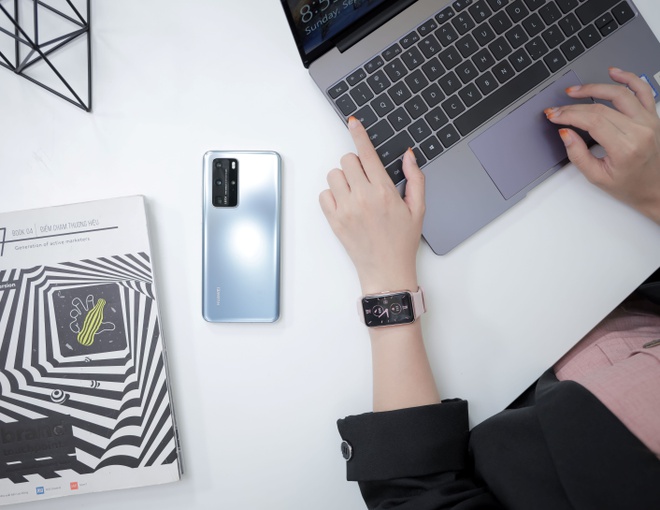 If you are a regular person to work or study, you will be prompted to move by the "Stand up reminders" feature on the Huawei Watch Fit. This action is small, but helps to protect the spine and heart. The Huawei Watch Fit is suitable for sports and wellness.
Plus, with 10 days of battery life, Huawei Watch Fit helps you keep track of your time and exercise throughout. This smartwatch also integrates fast charging technology, developed exclusively by Huawei. As a result, the watch can last all day long with 5 minutes of charge and up to 70 percent battery charge in 30 minutes.