Monthly Archives:
June 2020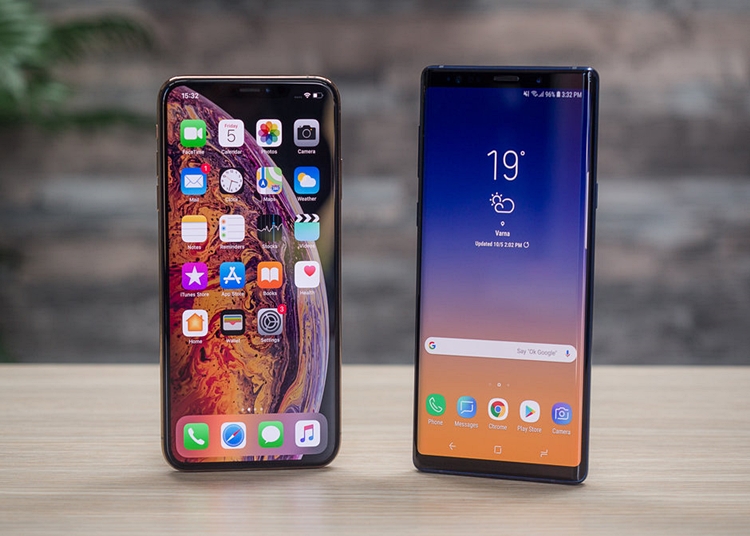 For more than a decade now, Samsung has been constantly trying to surpass Apple, but it seems to be impossible. The phone industry really changed in 2007 when Apple introduced the first iPhone. It is this legendary "super product" that defines smartphones and changes the lives of billions of users around the world.
Apple and Samsung are still the two brands that dominate the largest market share today. Despite Apple had having the highest smartphone sales in the world for many years. Samsung's Galaxy phones have still lost to Apple's iPhone lineup in terms of value, profit and revenue.
iPhone as a flagship product in the premium segment. Therefore, every material on iPhone is given the highest priority. Currently, the back design of the glass – stainless metal frame.
That's as well as the dust and water resistance of iPhone 11 Pro Max is really the best on the market. They both ensure durability, while bringing beauty and sophistication.
Samsung has a wider allocation market across all price segments and reaches consumers in different markets. The Galaxy S and Galaxy Note series are highly rated by experts on the class and trend, but they are fragile, more vulnerable than the iPhone.
Apple has been producing its own A-series processors in its own technological process for many years. Although the number of manufacturing processes can be slower than Android smartphones or have less RAM. The iPhone still boasts the top-notch performance power.
That's thanks to Apple's excellent performance optimization capabilities, without the need for intermediaries like Samsung phones. Because of the same chip and operating system manufacturer, Apple's iOS is considered a "private ecosystem" of iPhone users.
They have a different interface, App Store own app store, Apple's exclusive application also brings its own unique color and personality. In return, Samsung smartphones and many Android phones have the ability to customize the interface better. The Google Store app store is more diverse.
The advantage of iOS is the fastest update capability and long-term update support, which can be up to 5 years. This is also one of the reasons why the iPhone has a higher exchange value than other Android smartphones. That's including high-end Samsung phones.