Huawei requires US national employees to leave the company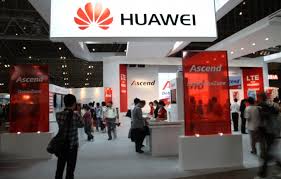 After the ban, Huawei immediately canceled important meetings, demanding that US national employees leave their headquarters in China.
Dang Wenshua, Huawei's chief strategy architect, revealed that American employees working at Huawei's R&D department returned to the US two weeks ago, shortly after the US government put Chinese corporation in blacklist, prohibit trade transactions.
According to him, it was Huawei who asked these employees to leave the Headquarters in Shenyang, after receiving an embargo notice from the administration of President Trump. Even an important meeting took place at that time was canceled and US citizens were asked to turn off the computer, disconnect and leave Huawei's office. Later, visitors to the Chinese company's headquarters were also subject to security checks to ensure they did not carry an American passport.
The revelation from the leader showed that Huawei reacted immediately to the US government's request to avoid infringement. Under a trade embargo, US companies are not allowed to sell or trade US products and technology to Huawei without a government license.
Eric Crusius, partner of Holland & Knight law firm, said it was impossible to estimate the difficulties that Huawei faced with this trade embargo. Stopping communication between the company and US employees and offices will make them isolated from the rest of the world and this is not good.
Huawei is being accused of stealing technology, implicit transactions with Iran and a data collection tool for the Chinese government. Meanwhile, the company's leaders said they were blacklisted because the US side wanted to restrain recent technological development. Chinese telecommunications group is said to be at the forefront of 5G technology.
On May 15, the US Department of Commerce put Huawei and 68 branches on a ban in fields of buying parts and components from the US company without the approval of the US government. In turn, big companies like Google, Microsoft, Intel, Qualcomm, Xilinx, ARM … announced to stop business cooperation with Huawei. After that, the United States had eased the deadline to enforce the ban by 90 days.